Finding Aid for the National Chicano Survey Records CSRC.300
Doug Johnson
Chicano Studies Research Center Library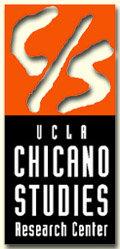 May 2018
144 Haines Hall
Box 951544
Los Angeles, California 90095-1544
librarian@chicano.ucla.edu
---
---
Language of Material: English
Contributing Institution: Chicano Studies Research Center Library
Title: National Chicano Survey records
Creator: University of Michigan. Institute for Social Research
Creator: Arce, Carlos H.
Identifier/Call Number: CSRC.300
Physical Description: 38.4 Linear Feet (11 boxes; 34 record storage cartons)
Date (inclusive): 1961-1991
Abstract: This collection contains surveys, administrative records, and research papers related to the National Chicano Survey conducted by the Institute for Social Research at the University of Michigan in 1979.
Language of Material: Materials are in English and Spanish.
Physical Location: Materials are stored OFF-SITE at SRLF. All requests to access special ollections must be made two weeks in advance. Please contact the CSRC Library for paging information.
Open for research.
Immediate Source of Acquisition
Donated by Dr. Aida Hurtado.
The collection is organized in the following series:
Series 1. Completed surveys
Series 2. Research files
Series 3. Administrative files
From the website of the Inter-University Consortium for Political and Social Research: "The 1979 Chicano Survey, conducted by the Institute for Social Research, University of Michigan, was a household survey of persons of Mexican descent living in California, Arizona, New Mexico, Colorado, Texas, and Chicago, Illinois. The purpose of the survey was to compile a statistically representative and comprehensive body of empirical information about the social, economic, and psychological status of Chicanos. Interviews were conducted in Spanish or English, depending upon the respondent's preference. Major topics covered were mental and physical health and use of health services, family background and composition, customary practices and values, language use and attitudes, employment history, social identity, group consciousness, and political opinions and participation. The principal investigator was Carlos H. Arce."
[Identification of item], National Chicano Survey Records, 300, Chicano Studies Research Center, UCLA, University of California, Los Angeles.
Initially processed by Michelle Simon and Michael Stone, 2009. Processing completed by Doug Johnson, May 2018.
The bulk of the collection consists of completed social surveys. There are also administrative records that document the design, distribution, and tabulation of the surveys. There are also research files. Those that pre-date the survey tend to be about sociological methodology. Those that post-date the survey tend to be scholarly articles that explicitly utilized data from the survey.
These materials are made available for use in research, teaching, and private study pursuant to U.S. Copyright Law. The user must assume full responsibility for any use of materials, including but not limited to infringement of copyright and publication rights of reproduced materials. Any materials used for academic research or otherwise should be fully credited with the source. The original authors may retain copyright to the materials.
Subjects and Indexing Terms
Mexican Americans--Social conditions.
Social surveys
Sociology
---
Series 1. Completed surveys 1979
Language of Material: Participants had the choice of answering in Spanish or English.
The surveys were numbered by the administrators. Whoever numbered the boxes was careful to maintain that order at first, but seems to have given up after four boxes.
This series contains completed surveys.
Box 37, Folder 1
"Ethnic Identification and Political Consciousness: Unraveling the Effect Among Chicanos" by John A. Garcia undated
Box 37, Folder 2
"The Relationships of Intergroup Contact to Social Identity and Poltical Consciousness" by Jaclyn Rodriguez and Patricia Gurin 1990
Box 37, Folder 3
"Ethnicity and Chicanos: Measurement of Ethnic Identification, Identity, and Consciousness" by John A. Garcia 1982
Box 37, Folder 4
Chicano Sample Writeup from Robert Santos 1980
Box 37, Folder 5
"The Political Integration of Mexican Immigrants: Examining Some Political Orientations" by John A. Garcia 1987
Box 37, Folder 6
"Phenotype and Life Chances among Chicanos" by Carlos H. Arce, Edward Murguia, and W. Parker Frisbie 1987
Box 37, Folder 7
"New Perspectives of Chicano Intergenerational Occupational Mobility" by C. Matthew Snipp and Marta Tienda 1985
Box 37, Folder 8
"Chicano Career Mobility" by C. Matthew Snipp and Marta Tienda 1985
Box 37, Folder 9
"The Effects of Cultural Assimilation and Education on Mexican American Workers' Earnings" by Carlos H. Arce and David L. Torres 1983
Box 37, Folder 10
"Unequal Empoloyment Status and Ethnicity: Further Analysis of the USPI-ESPI Model" by Fernando I. Soriano and Albert Ramirez 1991
Box 37, Folder 11
"The Social Psychological Cost of Mexican Culture to Mexican-American Women" by Vilma Ortiz undated
Box 37, Folder 12
"Sex, Ethnicity, and Chicano Status Attainment" by Marta Tienda 1982
Box 37, Folder 13
La Red/The Net: Newsletter of the National Chicano Council on Higher Education 1980-1986
Box 37, Folder 14
"A Methodological Report on the Sample Design of the 1979 National Chicano Survey" by Robert L. Santos 1985
Box 37, Folder 15
Hispanic Mental Health Bibiliography undated
Box 42, folder 1
1976 Survey of Travis County, Texas 1977
Box 42, folder 2
1960 and 1970 Spanish Heritage Population of the Southwest by County 1978
Box 42, folder 3
"Ethnic Minority Family Research in an Urban Setting: A Process of Exchange" by Ronald E. Cromwell, C. Edwin Vaughan, and Charles H. Mindel 1975
Box 42, folder 4
"Ethical Issues in Research on Vulnerable Populations: Case Studies in Crowding Research" by Chalsa M. Loo undated
Box 42, folder 5
"Hispanic Archiving, Communications, Networking, Training, and Data Management Activities of the NCRN" 1981
Box 42, Folder 6
Law School Admission Research 1977
Box 42, Folder 7
"E Pluribus Plura - Congress and Bilingual Education" by Abigail M. Thernstrom 1980
Box 42, Folder 9
Critical Anthropology, vol. II. no. 2 Spring 1972
Box 42, Folder 10
Famulus - a Personal Documentation System User's Manual 1971
Box 42, Folder 13
"Early Childhood Education: A Selected Bibliography" 1972
Box 42, Folder 14
Socioecomic achievement and ethnicity proposal 1979
Box 42, Folder 15
Adaptation of Mexican Immigrant Adolescents - grant application 1979
Box 42, Folder 16
Human Rights Calendar 1983
Box 42, Folder 17
"Identification and Consciousness" by Jaclyn Rodriguez-Scheel 1982
Box 42, Folder 18
"Identification and Consciousness: The Impact on Chicano Linguistic Attitudes" by Aida Hurtado 1982
Box 42, Folder 19
Puerto Rican Migration Research Consortium annual report 1978
Box 42, Folder 20
Access of Black Americans to Higher Education: How Open Is the Door? 1979
Box 42, folder 26
Programa Nacional Fronterizo Boletin 1967 October
Box 42, folder 27
Report to the Subcommittee of the House Committee on Education and Labor 1963 August 12
Box 42, folder 28
National Conference on Poverty in the Southwest - summary report 1965
Box 42, folder 29
Catalog of Authorized Subjects - Junior and Senior High Schools - Los Angeles City Schools 1965
Box 42, folder 30
Racial Discrimination in Federally Assisted Education Programs - congressional hearing transcript 1963
Box 42, folder 31
Cabinet Committee Hearings on Mexican American Affairs - presentations circa 1967
Box 42, folder 32
"Municipal Government in El Salvador" circa 1990
Box 42, folder 35
"Initiatives for the Privatization of Selected Municipal Services of Guatemala City, Guatemala, C.A." 1990
Box 44, Folder 1
"Chicano Participation in Academe: A Case of Academic Colonialism" by Carlos H. Arce 1978
Box 44, Folder 2
FOCUS, vol. 3, no. 3 Spring 1979
Box 44, Folder 3
Higher Education and the Student Rebellion in the United States 1960-1969: A Bibliography by Bettina Aptheker 1969
Box 44, Folder 4
"Implications of the Social Context for Higher Education" by Zelda F. Gamson and Carlos H. Arce 1978
Box 44, Folder 5
A Typological Approach to Doing Social Area Analysis by Harold F. Goldsmith, et al. 1975
Box 37, Folders 16-17
Unused surveys, Part II 1979
Box 42, Folder 22
Austin pilot study undated
Box 42, Folder 25
Detroit pre-test / labor questions undated
Box 42, Folders 36-39
Questionnaire drafts and revisions 1977-1978
Box 43, Folder 4
Undeliverable surveys 1979
Box 43, Folder 5
Overhead projection slides used in training 1979
Box 43, Folder 6
Record of returned contact letters 1979
Box 43, Folder 8
Study of modern living 1976
Box 45
Instrument development undated
Box 46, Folder 1
Show cards - social identity decks undated
Box 46, Folder 2
Coding development and related work 1979