Finding Aid for the American GI Forum of California Records, 1958-2009 115
Processed by Linda Vera Rivas, Kyoko Aoki.
Chicano Studies Research Center Library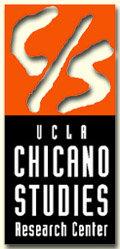 2012
144 Haines Hall
Box 951544
Los Angeles, California 90095-1544
librarian@chicano.ucla.edu
---
---
Language of Material: English
Contributing Institution: Chicano Studies Research Center Library
Title: American GI Forum of California Records
Creator: American GI Forum of California 1958 -
Identifier/Call Number: 115
Physical Description: 19 linear feet
Date (inclusive): 1958-2009
Abstract: The American GI Forum of California Collection includes correspondence, ephemera, and organizational papers documenting their activities. These materials offer researchers a lens into the often-difficult reintegration process that veterans undergo following their separation from the armed forces, as well as the overall effects of this process on their families and their communities. Researchers will find these materials useful for critical examinations of the social location of Latino servicemen and servicewomen within the context of a large metropolitan center and how this identity has evolved since 1942. Indeed, a collection of this caliber has wide application for studies on the overall condition of Latinos within the United States as well as on the lives and communities of California Latino veterans. Moreover, according to Kelly Lytle-Hernandez, professor of History at UCLA, this particular collection has much to offer scholars interested in studying local California politics, Latino veteran organizing, and gender dynamics in a traditionally male-centered context. According to her, the stories reflected in these papers act as a precursor to later Chicano organizing.
Language of Material: Collection materials in English and Spanish.
Physical Location: COLLECTION STORED OFF-SITE AT SRLF. Advance notice required for access. Contact the UCLA Chicano Studies Research Center Library and Archive for paging information.
Open for research.
The materials were donated by Willie and Helen Galvan and Eddie Morin.
The collection is organized into the following series:
Series 1. National Forum
Series 2. California State Forum
Series 3. Local Chapters
The folders are in the order determined by the initial archivists.
The American GI Forum was founded in 1948 in Corpus Christi, Texas as a resource for Mexican American veterans returning from service in WWII and their families. The repressive socio-economic and political climate of Texas prior to WWII and the lack of social mobility and limited opportunities afforded to servicemen and women despite their service in the nation's armed forces, functioned as an impetus to create an organization that could represent and fight for veterans' rights. Although this organization was originally created to meet the needs of those veterans living in South Texas, several victories related to veterans' benefits and access to health care motivated Mexican Americans in other parts of the nation to create their own local American GI Forum chapters. Key to this growth was the denial of funeral services in 1949 to a Mexican American soldier – Private Felix Longoria, whose remains were returned home four years after being killed in combat in the Philippines. After organizing several protests and receiving a great deal of media attention, Senator Lyndon B. Johnson intervened and arranged for PVT Longoria to be buried with honors at Arlington National Cemetery in Washington D.C.
Nearly ten years later, the American GI Forum of California was founded in 1958. Much like its parent organization in Corpus Christi, Texas, it has been dedicated to serving the Latino community by centering their efforts on the Latino veteran population residing in California along with their families. Approximately 40 chapters have been chartered in California, and currently there are 27 active chapters throughout the state. The state chapter has been involved in numerous activities including but not limited to: fighting deficiencies within the educational system, biased hiring practices on the part of the U.S. government, demanding apologies from former Japanese Prime Minister Yasuhiro Nakasone in 1986 for discriminatory remarks against the Mexican and Puerto Rican communities, and advocating for the need for greater mental health services for Latinos, especially those returning from combat.
[Identification of item], American GI Forum of California Records, 115, Chicano Studies Research Center, University of California, Los Angeles.
Processed by Linda Vera Rivas and Kyoko Aoki, 2009-2012. Additions processed and finding aid revised and edited by Doug Johnson, 2018.
Dr. Hector P. Garcia Papers. Mary and Jeff Bell Library, Texas A&M University-Corpus Christi.
The American GI Forum of California Collection includes correspondence, ephemera, publications, and organizational papers documenting the activities of this organization. It includes documents from the National Forum as well as the California Forum and its various local chapters. It also includes documents from the women's Auxiliary Forum and the Youth Forum.
These materials are made available for use in research, teaching, and private study pursuant to U.S. Copyright Law. The user must assume full responsibility for any use of materials, including but not limited to infringement of copyright and publication rights of reproduced materials. Any materials used for academic research or otherwise should be fully credited with the source. The original authors may retain copyright to the materials.
Subjects and Indexing Terms
American GI Forum
American GI Forum Auxiliary
American GI Forum Women
Mexican American soldiers
Retired military personnel
Veterans
---