Finding Aid for the The Fire of Life: The Robert Legorreta - Cyclona Collection 1933-2005 CSRC.0500
Processed by Michael Stone.
Chicano Studies Research Center Library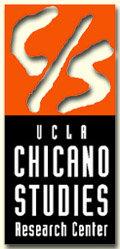 2017
144 Haines Hall
Box 951544
Los Angeles, California 90095-1544
librarian@chicano.ucla.edu
---
---
Contributing Institution: Chicano Studies Research Center Library
Title: The Fire of Life: The Robert Legorreta - Cyclona Collection
Creator: Legorreta, Robert, 1952-
Identifier/Call Number: CSRC.0500
Physical Description: 50 linear feet
Date (inclusive): 1933-2005
Abstract: This collection of papers, photos, LP records and three-dimensional objects represents the personal collection of the performance artist Robert Legorreta, also known as Cyclona. Items of special interest include Cyclona's scrapbook and LP record and artifact collection depicting representations of Latinos.
Physical Location: COLLECTION STORED OFF-SITE AT SRLF: Advance notice required for access. Contact the UCLA Chicano Studies Research Center Library and Archive for paging information.
Language of Material: English , Spanish; Castilian .
Open for research.
Gift of Robert Legorreta. Deed of gift on file at the CSRC archive office.
As a child Robert Legorreta, also known as Cyclona, recalls seeing Elvis Presley's television debut. This whetted his youthful appetite for provocative entertainment. He also remembers the hit novelty song, "The Monster Mash" and how that song transformed Halloween from an innocent candy and costume holiday for children into a subversive teenage rite of passage. Since that time, he has been a performance artist and provocateur. In the guise of a Pagliacci-like clown, inspired by the subversion of The Monster Mash and the sexuality of rock music, he laces his performances with subliminal and overt messages about race, gender and identity.
Born September 15, 1952 in El Paso, Texas, his family soon moved to East Los Angles in hopes of finding a better life. He attended Belvedere Elementary, Griffith Junior High and Garfield High School, the last of which was also attended by the founding member of the rock group Los Lobos as well as by artists Gronk and Mundo.
By the late 1960s Legorreta had become interested in what he felt was an aesthetic of hippie androgyny. He and his friend, the artist Mundo, began to provoke some of the residents of East Los Angeles by parading down Whittier Boulevard in daring drag costumes. These provocations came to the attention of the playwright Gronk (later artist) who had written a play, "Cockroaches Have No Friends," which featured a part calling for a transvestite named "Cyclona." Robert Legorreta became Cyclona, improvising the part, imbuing it with life, and, conversely, imbuing Legorreta with the persona he would identify with since that time.
Cyclona describes himself as a live art artist, bringing art to life. Although his performances can be interpreted as a cross dresser's show, Cyclona does not identify as a transvestite and does not dress as a woman. He notes that he drapes himself in fabrics and paints himself with exaggerated makeup. He challenges the audience to question their perceptions of gender representation and stereotypes, as Cyclona says: "I am perception, perceive me as you will."
[Identification of item], The Fire of Life: The Robert Legorreta - Cyclona Collection, 500, UCLA Chicano Studies Research Center, University of California, Los Angeles.
Processed by Michael Stone in 2017. Finding aid edited by Doug Johnson in 2021. The editing was conducted during the COVID-19 pandemic so there was no access to the physical collection.
This collection consists of books, periodicals, photographs, artwork, writings, videos, and correspondence. There is also a large amount of ephemera and artifacts that mostly depict kitschy or stereotypical images of Latinos. There is also a collection of audio recordings, mostly vinyl records. They largely consist of Latin jazz and dance music, as well as easy listening, surf music, and novelty records.
The collection is organized into the following series:
Series 1. Printed and Bound Materials
Series 2. Scrapbook Materials
Series 3. Photos and Art
Series 4. Correspondence
Series 5. Audio Materials
Series 6. Artifacts
Series 7. Video materials
Series 8. Newspapers and Periodicals
Series 9. Manuscripts
Series 10. Ephemera
These materials are made available for use in research, teaching, and private study pursuant to U.S. Copyright Law. The user must assume full responsibility for any use of materials, including but not limited to infringement of copyright and publication rights of reproduced materials. Any materials used for academic research or otherwise should be fully credited with the source. The original authors may retain copyright to the materials.
Subjects and Indexing Terms
Gender identity
Kitsch
Performance art
Drag shows
Gronk, 1954-
East Los Angeles (Calif.)
---