Finding Aid for the The Church of the Epiphany Records, 1964-2000 103
Processed by CSRC - Erin Rush .
Chicano Studies Research Center Library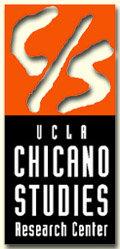 2009
144 Haines Hall
Box 951544
Los Angeles, California 90095-1544
librarian@chicano.ucla.edu
---
---
Contributing Institution: Chicano Studies Research Center Library
Title: The Church of the Epiphany Records
Creator: Church of the Epiphany (Los Angeles, Calif.)
Identifier/Call Number: 103
Physical Description: 7 Linear Feet
Date (inclusive): 1964-2000
Abstract: This is a collection of papers, photos and printed materials relating to the Los Angeles Church of the Epiphany in Lincoln Heights, which served as a base for the Chicano Civil Rights Movement and more particularly the organizing efforts of Cesar Chavez.
Physical Location: The Chicano Studies Research Center Library.
Language of Material: English .
Open for research.
Collection donated by the Very Reverend Will Waters, August 29, 2007.
The material is in the order determined by the initial archivist. The collection is arranged in the following series:
Series 1. Clippings
Series 2. Photographic material
Series 3. Correspondence
Series 4. Printed material
The Church of the Epiphany in the Lincoln Heights neighborhood of Los Angeles was founded in 1883, and is the oldest standing Episcopal Church in the City of Los Angeles. Bishop Johnson, the first Bishop of the new Diocese of Los Angeles, gave his first sermon as a new Bishop at Epiphany and many Bishops from all over the Anglican Communion including Robert Runcie, the former Archbishop of Canterbury, have preached and celebrated at Epiphany. Cesar Chavez, the Founder of the United Farmworkers Union and long time friend of Epiphany, also graced its pulpit. In 2005 the church was designated a Los Angeles Historic-Cultural Monument.
[Identification of item], The Church of the Epiphany Records, 103, Chicano Studies Research Center, University of California, Los Angeles.
Processed by Erin Rush in 2009. Finding aid edited by Esmeralda Gomez under the supervision of Doug Johnson in 2020.
The collection consists of clippings, photographs, correspondence, printed material, and ephemera. These materials document the church's decades of involvement with the Chicano Movement and other civil rights struggles, as well as more common ecclesiastical issues. There is also a significant amount of material on Maria Cueto and Raisa Nemikin, two church employees who were jailed for several months in the 1970s for refusing to cooperate with a federal investigation into Fuerzas Armadas de Liberacion Nacional (FALN), a Puerto Rican separatist group.
These materials are made available for use in research, teaching, and private study pursuant to U.S. Copyright Law. The user must assume full responsibility for any use of materials, including but not limited to infringement of copyright and publication rights of reproduced materials. Any materials used for academic research or otherwise should be fully credited with the source. The original authors may retain copyright to the materials.
Subjects and Indexing Terms
National Brown Beret Organization
Chavez, Cesar, 1927-1993
Chicano movement.
United Farm Workers
FALN (Organization)
---